Three user types
Viewers
For ad-hoc project access, the system allows for the set up of individuals, or groups of individuals to have view only access to the evaluation process. As an example, this could be for those undertaking an audit only role against a particular project. The project owner/s will configure access to individuals during the project set up.
Evaluators
The evaluator will use the simple user interface to access supplier answers and documentation, and will enter scores and reasoning behind each supplier answer. Each evaluator has the ability to request clarifications from the moderator.
Moderators
The moderator will have full view of the average scores from all evaluators, and either amend, or retain, the same scoring assigned. Along with this role, the moderator will also manage any clarifications requested by the evaluators, access documents, and view a full audit history of the evaluation.
---
Automatic Scoring
The system is capable of providing an automatic score against a question that the user has defined either acceptable or unacceptable during creation of the question.
Calculation
The In-tend system will automatically calculate the scores to show the winning supplier.
Multi-Lot Evaluation
The In-tend system allows multiple lots against tender project, if required, allowing the user to specify an evaluation against each lot and a different set of questions for the supplier to answer.
Evaluation Report
The ability to export a report showing all evaluators scores and answers and the moderators final results, along with clarifications between evaluators and the moderator. This is ideal fr internal meetings and can also be manipulated and sent to the suppliers as feedback.
Customisable Questionnaires
The user is able to customise and specify what type of answer the supplier can provide (Numeric, Text, Selection etc.)
Word Count
During creation of the question, the user is able to assign a word count or character limit which will not allow the supplier to exceed this.
Access
During creation of the evaluation, user roles can be defined with certain questions being answered by specific evaluators and some questions that may be hidden.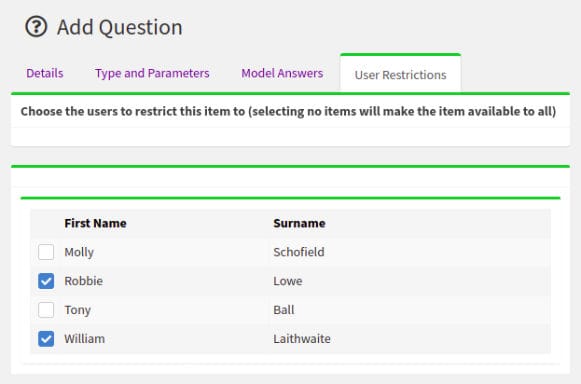 Audit
All questions, scores, reasons are recorded with a date and time stamp to demonstrate full auditability.
---
Module features
Electronic Scoring with scores and reasons within the system.
The user does not have to record the information within a spreadsheet.
No navigating out of the In-tend system to begin and complete evaluation.
Full auditability to show the evaluators scores and reasons and changes made.
Reporting tool that will export the evaluation showing full scores and reasons.
The ability to restrict suppliers answers to what the user has asked for.
Use of model answers to assist evaluators.
---
Related Products
Our modular products are built to work seamlessly with each other. If you're interested in our e-Evaluations module, you may also find benefit from some of these products.