800+

clients

3 million+

users

2 million +

suppliers

130+

countries served
More about In-tend
Core Products
Our core range of products covers every aspect of the procurement process from start to finish, so you can feel assured that whatever your requirement, In-tend have the tools to support you.
Our Services
In the current climate, organisations in both the public and private sector are challenged to make budgets stretch to fit organisational goals and objectives, with non-pay spend representing a significant portion of this budget. Sound procurement practice can often be a means to realise cost savings and gain significant concessions from the supply base. In-tend's suite of procurement services products can positively impact your purchasing spend whilst insulating organisation from compliance risk.
Managed Procurement Services
Managed procurement allows your organisation to utilise In-tend's in-house expertise to run procurement projects on your behalf. We offer simple publish only tender services using our award winning electronic procurement software, through to fully managed tender services or reverse electronic auctions to provide an end-to-end procurement solution to organisations that want to extract more benefit from using sound procurement practice
Systems Training
In-tend have a dedicated team of knowledgeable system trainers who are not only able to provide expert training on each of the In-tend modules, but also demonstrate the best ways to integrate the system with your current processes via requirements mapping sessions.
Our courses are flexible and can be delivered on-site, at our in-house IT suite or online via webinars. They can also be tailored to meet individual requirements so you can feel confident that you and your team will get the most benefit from our sessions.
---
---
Events
With a background in procurement and an interest in knowledge transfer, we offer a range topical themed events to suit every budget. If you would like to know more about any of the events that we host, please don't hesitate to get in touch.
Workshops
Our highly popular and topical 'Improve Your Bid Submission' seminars are aimed at suppliers wishing to understand how to, and improve upon, engagement with the public sector. We also offer bespoke agendas and procurement training.
View course content
Conferences
Be a part of the In-tend Community by attending one of our User Group conferences aimed at knowledge transfer between buyers and suppliers.
Live Events
Virtual Events
Unable to attend one of our face-to-face events? No problem, we offer a range of online events for buyers, and suppliers.
Webinars
For our buying community, we offer a weekly webinar on a range of In-tend's modules. Please enquire to be added to one of our bite-sized events via webinars@in-tend.co.uk
Publications
Keep up with the latest developments in the procurement world with In-tend's range of publications.
i

n-procurement
magazine
With a readership of over 3,000 purchasing professionals globally, In-procurement Magazine is a market-leading publication focusing on everything around the world of procurement. As well as advertising and subscription opportunities, we also offer editorial and advertorial spaces in a range of sizes.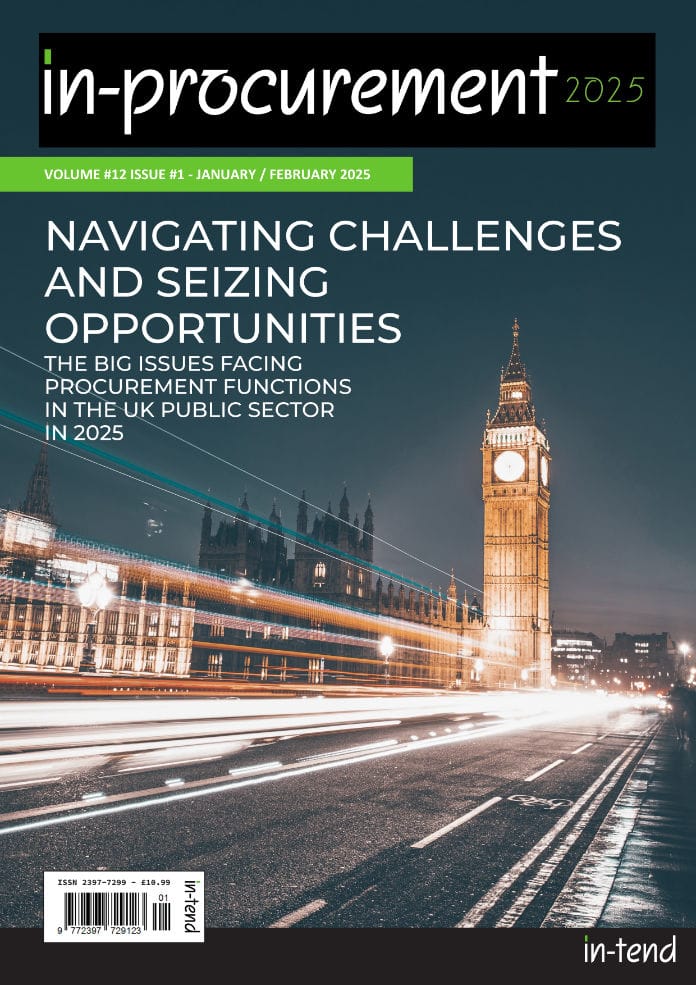 i

n-procurement
weekly
In-procurement Weekly is an electronic publication sent out every Friday to users of the In-tend solution. Focusing on latest developments and brand new functionality, these bulletins are free-of-charge and provide all the information needed to aid in fully utilising your In-tend system. To be added to our mailing list, please contact our publications team.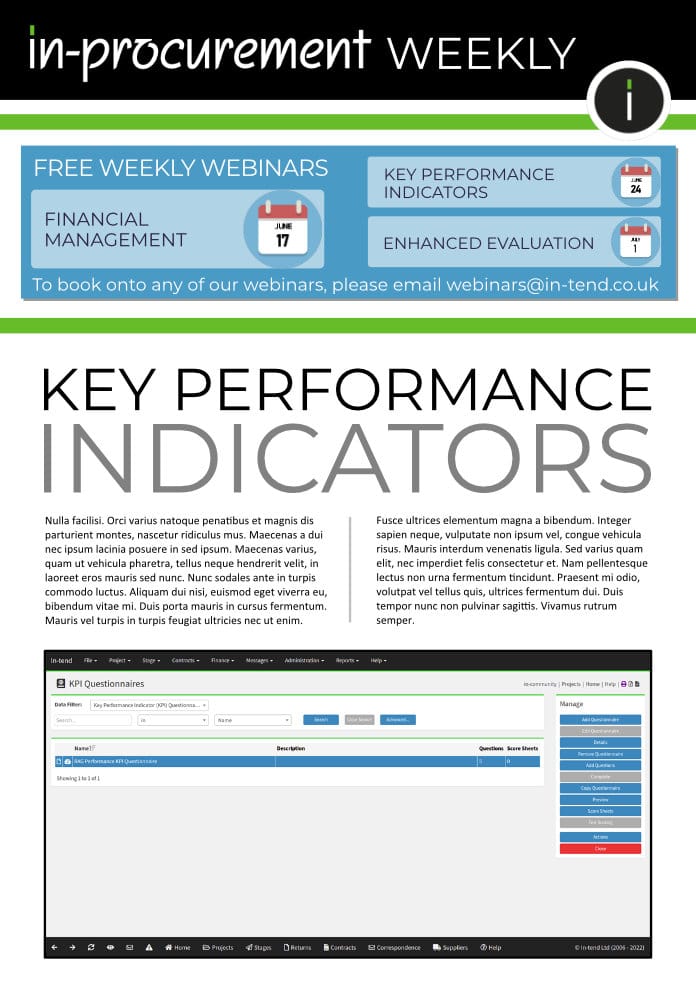 ---
---